1555 Oregon Street
Crescent City, CA 95531-8309
MLS # 230353
Asking Price: $45,000
If you would like more info regarding this property please contact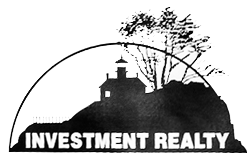 ROY TEDSEN from INVESTMENT REALTY HOMES INC. at 707-218-5202
Property Details
This lot is zoned C-4 (General Commercial). Prospective Buyers should check with the Del Norte County Public Works Dept. to verify that utilities are available.
Basic details
MLS #:

230353

Address:

1555 Oregon Street

City:

Crescent City

Area:

CRESCENT CITY

Asking Price:

$45,000

Acres:

0.18

Status:

ACTIVE

APN #:

116-154-008

Type:

COMMERCIAL/INDUST

Improvements:

No

Approx Lot Dimensions:

80X100

Seasonal:

No
No additonal details provided.
---
Listing information is deemed reliable but is not guaranteed accurate and should be independently verified. INVESTMENT REALTY HOMES INC. fully supports the principles of the Fair Housing Act and the Equal Opportunity Act. This site is best viewed using the latest version of Internet Explorer, Firefox, Safari, Opera, and Chrome. If your browser is older, you may have trouble viewing many of our web site features properly.
This listing provided by ROY TEDSEN of INVESTMENT REALTY HOMES INC.
Co-Listed by Natahna Tedsen of INVESTMENT REALTY HOMES INC. .